Content Writing Services in Gorakhpur
Content writing is an important aspect of digital marketing. It is one of the primary components of SEO, which is crucial for a website's success. In order to ensure that the content on your website is up to par with industry standards, you need to hire a content writer. WebVatika provides SEO Content Writing Services in Gorakhpur where we have experienced writers that can write any kind of article in both English and Hindi language. We can help you get success only for the long term.
REQUEST FOR A CALLBACK
Fill out the form below and one of our experts will call you as soon as possible.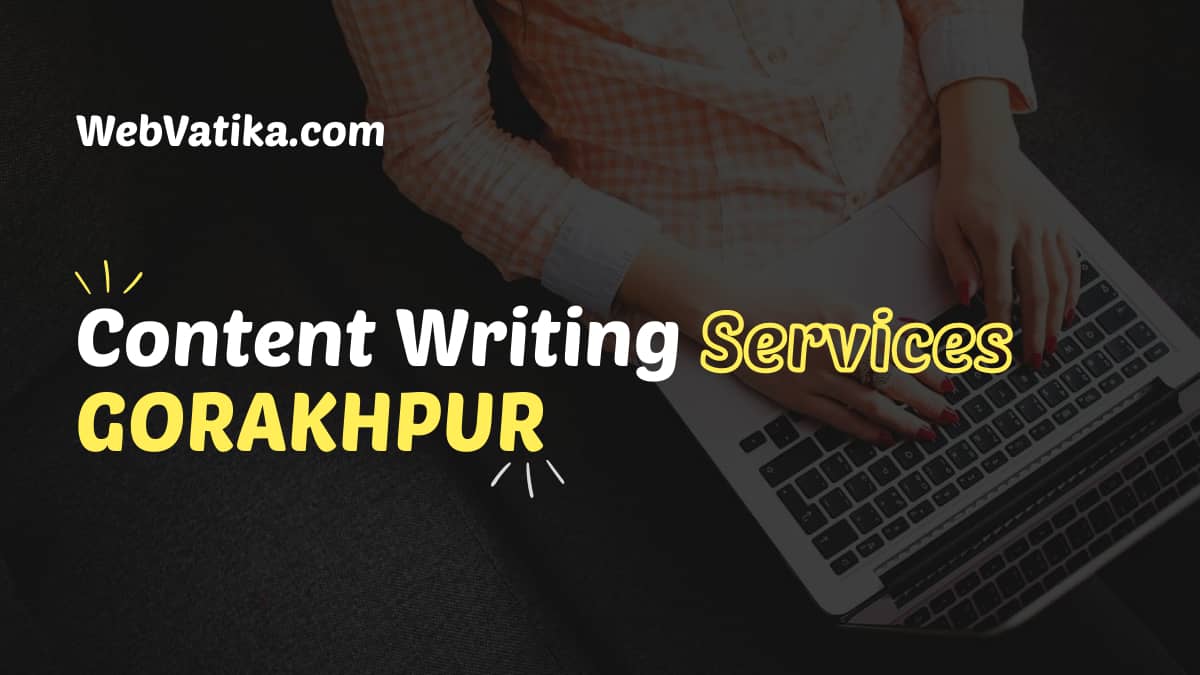 Our content writing services in Gorakhpur have a lot of advantages. First, they are affordable, they can help you with content that is well-written and engaging. You will get content that is SEO-friendly and you don't need to worry about the quality of the content because it will be checked already.
The cost of hiring a content writer for your business is not going to be an issue when you use our content writing services in Gorakhpur. It's also going to be easy for you to find somebody who understands what your company does and knows how to create an engaging copy on your behalf.
CONTENT WRITING SERVICES IN GORAKHPUR
We have been providing content services to various clients for many years now. We have helped our clients to increase their brand visibility, generate leads, and boost sales. Here are some of the qualities of our SEO-Friendly Content Writing Services in Gorakhpur.
Our expert writers will write well-researched articles as per the given instructions and topics. The article will be detailed and explanatory.
We will write content that will be SEO-Friendly, so that there will be a high chance that your content will rank in organic search results.
We will write the original and unique article on your given topic, yes the article or post that we write are 100% original and unique.
Your article/content will be completely error free, there will not be any spelling or grammar mistake, we will test everything before delivery.
We have experienced in-house writers that can write on almost every niche. We can write content/article in both English and Hindi language.
Our SEO content writing services is affordable as well. We charge per word for the content writing and you can choose the number of words.
We are a team of content writers and content marketing specialists who have experience in writing articles, blogs, press releases, web content, and more. We write for diverse industries such as the medical sector, education sector, e-commerce sector, banking sector, and many more.
CONTENT WRITING AGENCY IN GORAKHPUR
We are a one-stop destination for your SEO content writing needs and requirements and we provide affordable content writing as well. Contact us for content writing services in Gorakhpur and our experienced team will be happy to assist you.